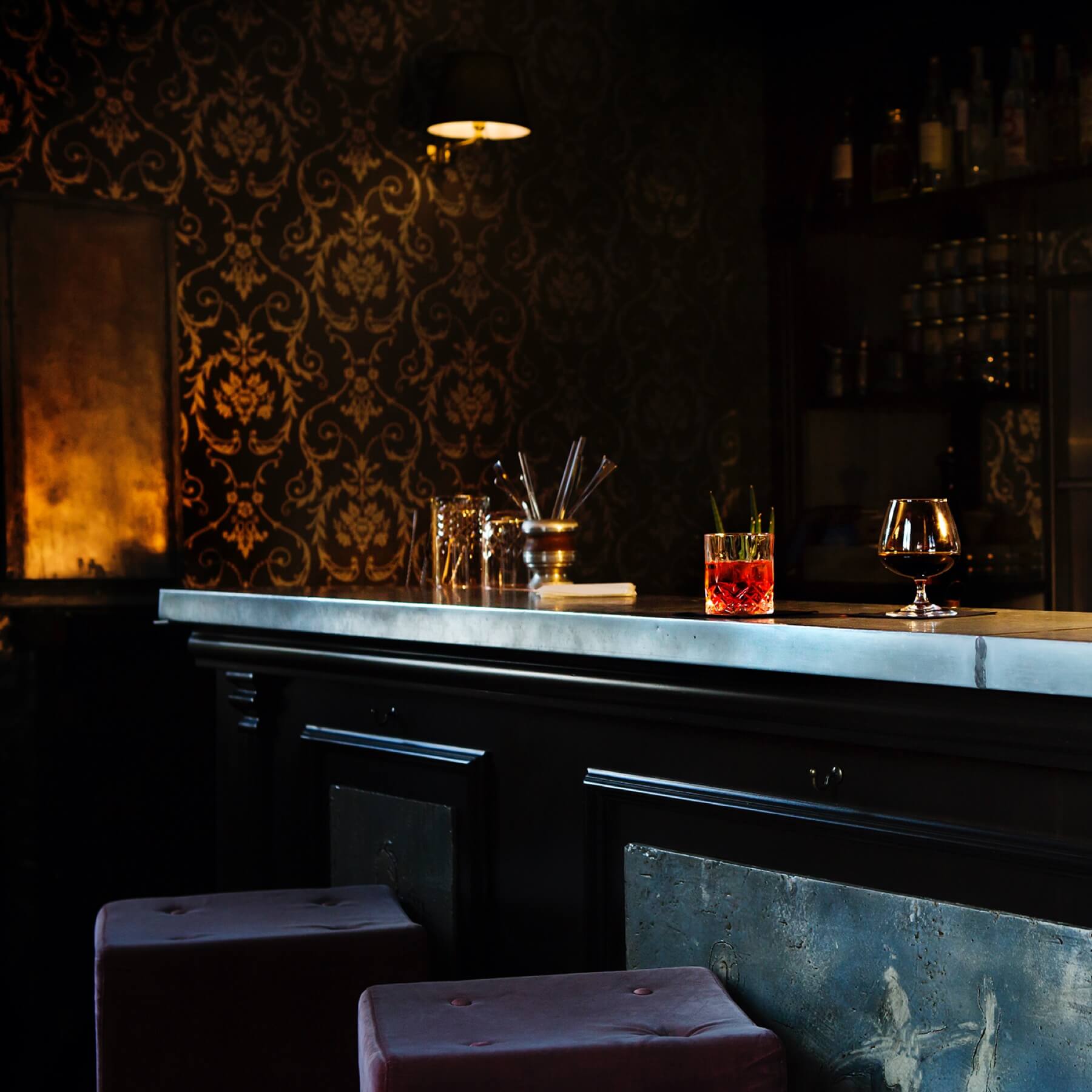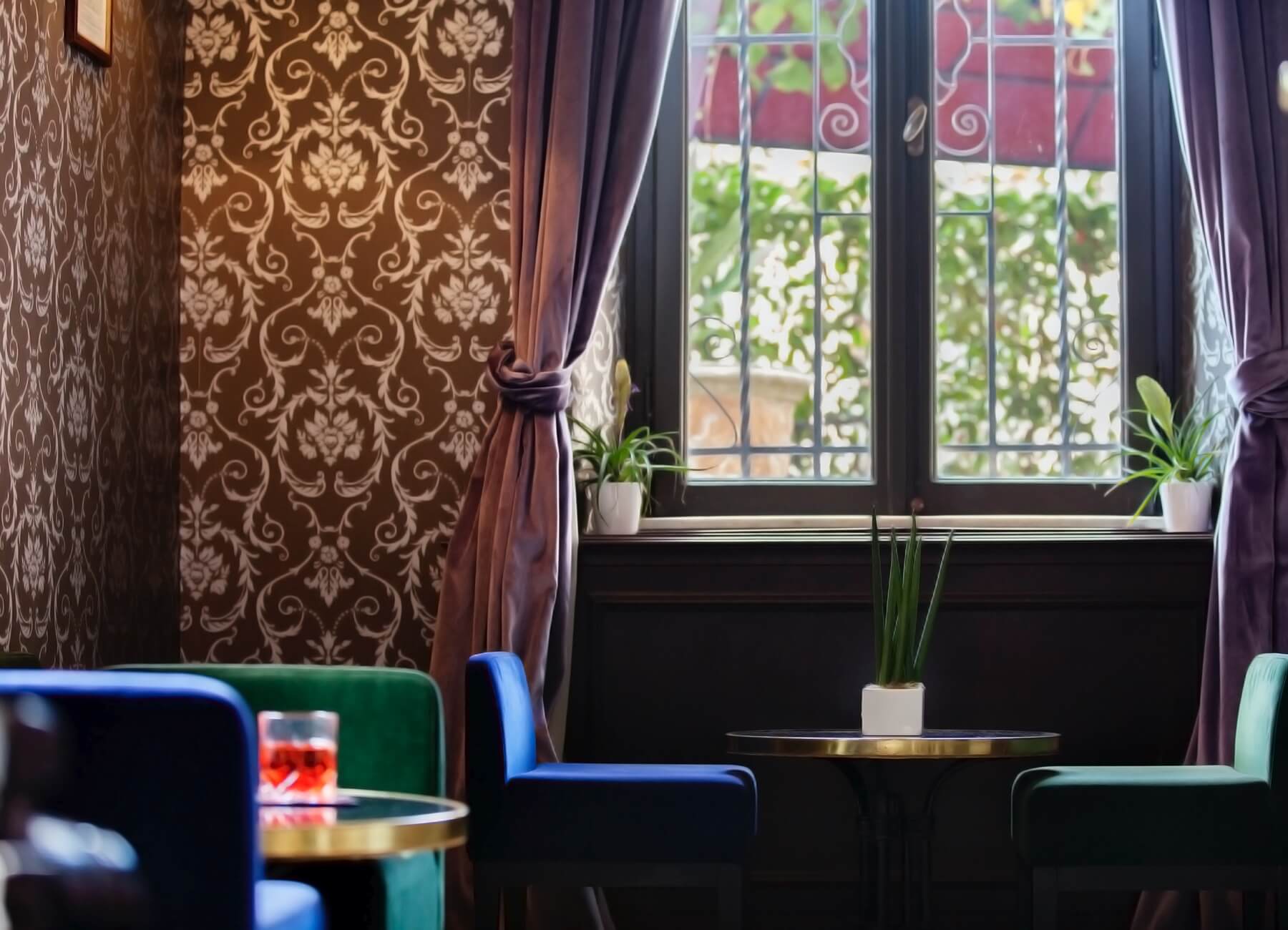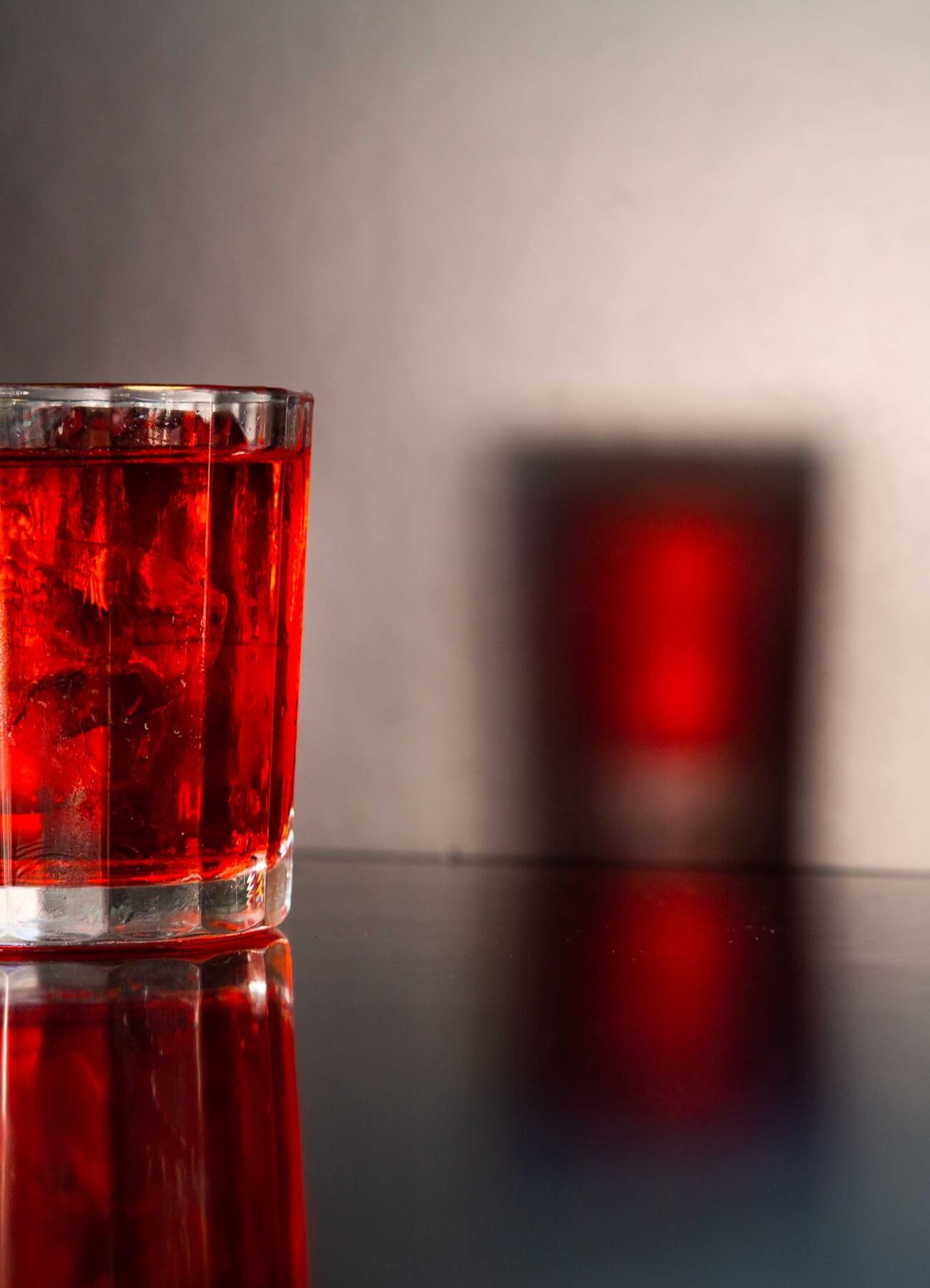 The Cocktail Bar
Drink, with style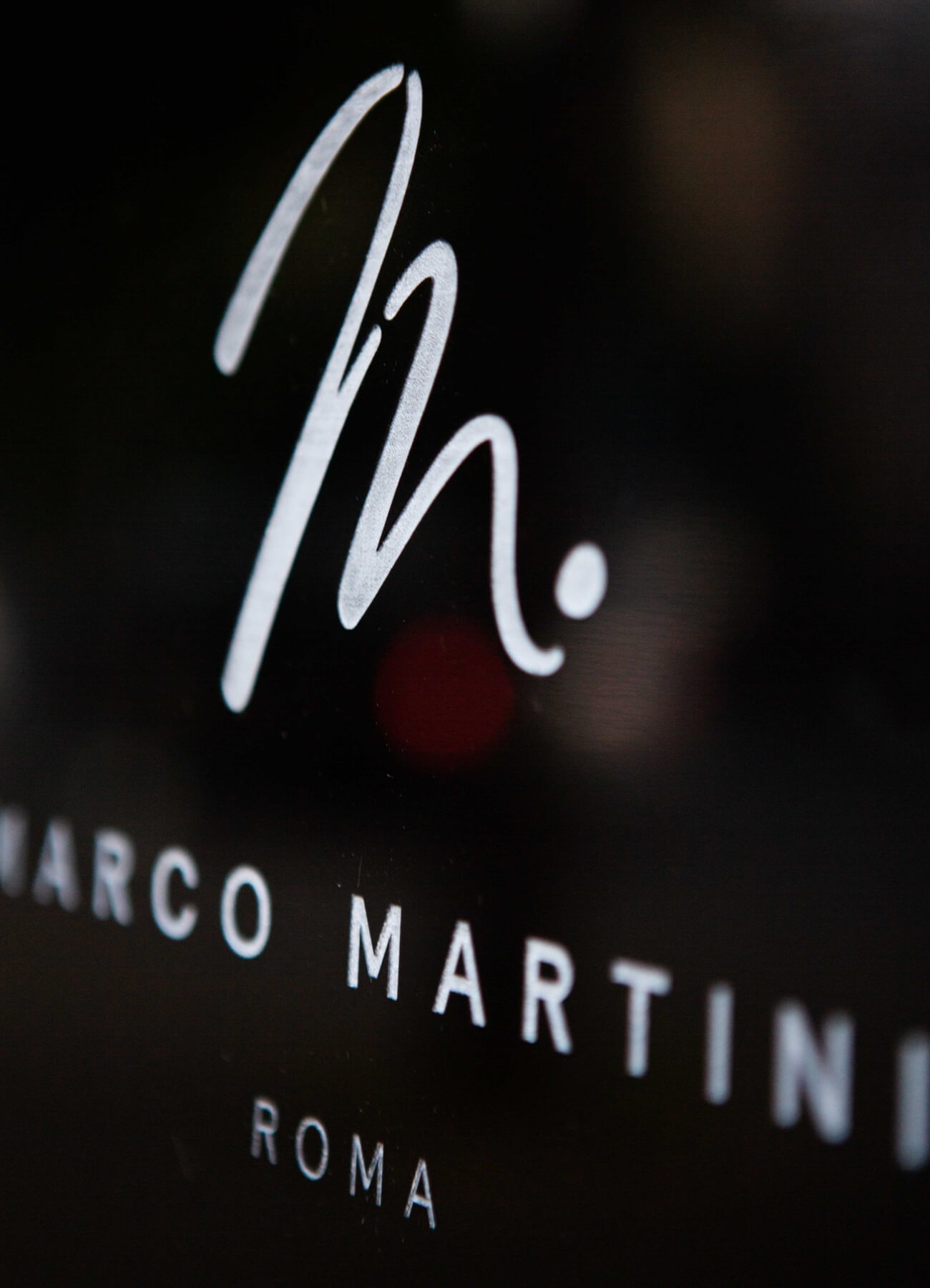 Drink, with style.
The Marco Martini cocktail bar is the perfect place for an Italian aperitif or an extraordinary dinner. The first restaurant in the Italian capital to focus on the synergy between gourmet cuisine and handcrafted mixology. In a distinctive setting of a liberty like atmosphere, you can taste the Chef Marco Martini's cuisine accompanied by custom-made cocktails designed for every dish.
Alcooholic cocktails
The magic formula of our drinks is represented by exploration of out-of-the-ordinary ingredients, great experience and desire to experiment. Every drink is like a little journey towards faraway places.
Bourbon & Rye
Bourbon & Rye
Mitcher's Small Batch Bourbon
Brandy & Fruit liqueurs
Brandy & Fruit liqueurs
Barrique Etter 41% Prugne
Brandy & Fruit liqueurs
Distellerie de Paris Maple Spirit
Brandy & Fruit liqueurs
Capovilla albicocche del vesuvio
Fortified wine, Dessert wine & Vermouth
Fortified wine, Dessert wine & Vermouth
Fortified wine, Dessert wine & Vermouth
Fortified wine, Dessert wine & Vermouth
Fortified wine, Dessert wine & Vermouth
Martini Ris. Speciale Ambrato
Fortified wine, Dessert wine & Vermouth
Martini Ris. Speciale Rubino
Fortified wine, Dessert wine & Vermouth
Dolcemente- tenuta Lanzini
Fortified wine, Dessert wine & Vermouth
50 Gradi all'ombra-Aldo Viola
Fortified wine, Dessert wine & Vermouth
Fortified wine, Dessert wine & Vermouth
Fortified wine, Dessert wine & Vermouth
Fortified wine, Dessert wine & Vermouth
Fortified wine, Dessert wine & Vermouth
Fortified wine, Dessert wine & Vermouth
Pedro Ximenez Lustau San Emilio
Fortified wine, Dessert wine & Vermouth
Fortified wine, Dessert wine & Vermouth
Fortified wine, Dessert wine & Vermouth
Fortified wine, Dessert wine & Vermouth
Pedro Ximenez Montilla Moriles 1987
Fortified wine, Dessert wine & Vermouth
Fortified wine, Dessert wine & Vermouth
Porto Fonseca 10 years old matured in wood
French spirits
French spirits
Calvados Selection Drouin Raymond Ragnaud Vieille
French spirits
Samalens Bas Armagnac 1990 42%
French spirits
Chateau De Ravignan Bas Armagnac
French spirits
Premiere Cru Cognav Ambrè Pierre ferrand
Grappa & Wine spirits
Grappa & Wine spirits
AB Moscato Pantelleria Barrique
Liqueurs & Bitter
Liqueurs & Bitter
Martini Riserva Speciale Bitter
Liqueurs & Bitter
Mandragola Amaro Carlo Alberto
Sake & Shochu
Sake & Shochu
Sake Sakuramisen Jyunmai Ginjyo
Sugar cane spirits
Sugar cane spirits
Plantation Gran Anejo Belize-Guatemala
Sugar cane spirits
Plantation Jamaica Grand Terroir
Sugar cane spirits
Plantation Xo 20th Anniversary
Sugar cane spirits
Appleton Estate Signature Blend
Sugar cane spirits
Diplomatico Res. Exclusiva
Sugar cane spirits
Haiti, Clairin Vaval 48.8%
Sugar cane spirits
Haiti, Clairin Le Rocher 46.5%
Sugar cane spirits
Jamaica 2013 VP "Transcontinental" 57%
Tonic water
Tonic water
Pink Grapefruit Thomas Herny
Dishes
Bar food
Codfish croquettes, 'nduja majonnaise and red onion powder
Bar food
Tuna Franch Toast, Ponzu, Soy and Sea Weed
Bar food
Cuttlefish Tagliatella with carbonara sauce
Bar food
Octopus takoyaki and smoked tuna
Bar food
Steamed egg, Parmesan, bacon and black truffle